About OMALON® Carpet Cushion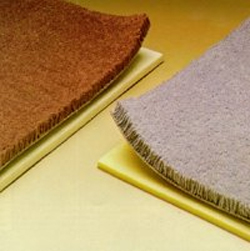 e
OMALON® CARPET FOUNDATION

Omalon® keeps your carpets looking beautiful, longer. Carpet doesn't wear out, it "uglys out". The unique Omalon® patented densification process ensures long-term performance and resistance to fatigue.
CARPET APPEARANCE RETENTION:
- Omalon® protects your carpet investment by keeping carpet
looking newer, longer.
UNPARALLELED COMFORT:
- Omalon® makes any carpet more luxurious.
ENERGY SAVINGS:
- Omalon® helps floors resist energy loss.
ACOUSTICAL INSULATION:
- Omalon® helps minimize the transfer of sound from room to room.
RETAILER SUPPORT MATERIALS:
-Carpet cushion sample bags
-"Feel the Difference" retail sales aid
---
---