Carpeting: Commercial Cut Pile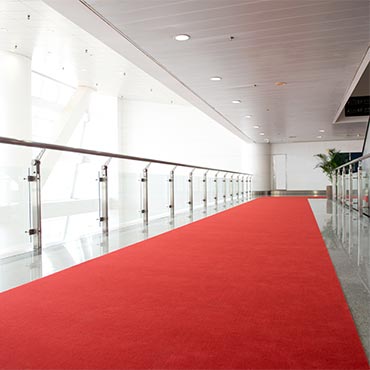 Loops are cut, leaving individual yarn tufts. Still one of today's most popular constructions, its durability is achieved with factors including the type of fiber, density of tufts, and the amount of twist in the yarn.
Brand Overview
---

---
Profile
|
Website
Beaulieu Residential, your complete decorating resource, now has a collection of carpeting in a dazzling range of colors and styles. You can be confident that your choice of floor covering will blend perfectly with the fabrics and furniture style in the room, creating an appealing and harmonious setting.