Vinyl/Resilient: Rubber Flooring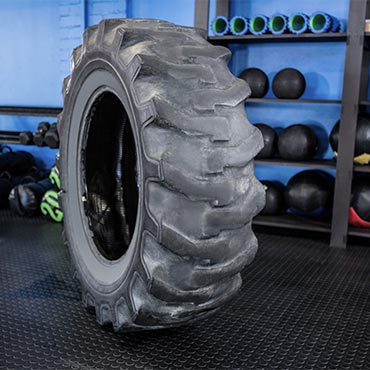 Rubber flooring used to be made from a rubber tree, a 100% renewable resource. Today styrene-butadiene rubber (SBR), a general-purpose synthetic rubber, produced from a copolymer of styrene and butadiene is used for "rubber flooring" It is easy to install and maintain, is anti-static and provides effective sound insulation and vibration reduction. Rubber flooring is also resistant to fading and cigarette burns. Most rubber flooring is made from synthetic rubber, which is not a sustainable product.
Brand Overview
---

---
Profile
|
Website
|
Install
|
Maintain
|
Green
WELCOME TO THE WORLD'S MOST INTEGRATED flooring system. Now it's easy to make choices that balance function and aesthetics. Short-term cost with long-term investment. Safety with efficiency. Sustainability with performance. Our mission is to integrate design and life-safety into flooring and stairwell solutions to create more productive, safer spaces that are aesthetically pleasing and add to our customers' economic success.
---

---
Profile
|
Website
When you need everything to work together flawlessly - the products, the colors, and even the technical support, you can count on Marley Flexco. By combining the best aspects of two strong, well-respected companies, we've created one new company that's the perfect fit for your commercial flooring needs. Now, from one manufacturer you can get a full range of coordinated vinyl, rubber, and electrostatic dissipative products that work together across colors and styles to make your job easier.